Hatfields and McCoys
Museum
The largest privately owned collection of Hatfield and McCoy artifacts, collectables and memorbilia in the world, owned by original Hatfield and McCoy descendants.
Hatfield and McCoy Museum
Owned and Operated by original Hatfield and McCoy descendants
| | |
| --- | --- |
| Devil Anse Hatfield | Randall McCoy |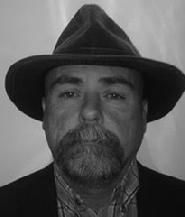 Fred McCoy
Fred is the son of Bobby and Cora McCoy
the Grandson of Phillip and Ella Jane McCoy
the Great Grandson of Nancy (Hatfield) McCoy & Asa McCoy
the GG Grandson of the famous "Preacher" Anse Hatfield
the GG Grandson of Uriah and "Aunt" Betty McCoy
the GG Nephew of Randall and Sarah McCoy,
the GG Nephew of Sheriff Basil Hatfield, "Bad" Elias Hatfield & Constable Floyd Hatfield.
and the 4th cousin to the Famous "Devil" Anse Hatfield.
To give a little history:
Nancy Hatfield was the daughter of "Preacher" Anse and Polly Hatfield who lived in the cabin at the foot of Blackberry mountain. Fred's grandfather Phillip was born in the cabin where the replica stands today. "Preacher" Anse Hatfield presided over the famous Pig Trial of 1878, he was also the first cousin to "Devil" Anse Hatfield. Asa McCoy and Nancy Hatfield my G Grandparents were married in 1875 just three years prior to the Pig Trial.
Asa McCoy was the son of Uriah and "Aunt" Betty McCoy, Uriah was the first cousin to Randall McCoy and the brother to Randall's wife Sarah or (Sally) McCoy. So not only were Randall and Uriah first cousins they were also brother n laws. Randall and Uriah both served in the Confederate Army the VSL and the 45th, both served with "Devil" Anse Hatfield before he deserted and they were taken POW's.
"Aunt" Betty (Rutherford) Uriah's wife, was my GG Grandmother on the McCoy side, she is famous for being the one who took Roseanna McCoy in after she became pregnant. In fact, Roseanna named her baby after her mother Sarah and my gg Grandmother Elizabeth, (Sarah Elizabeth)
As for my gg Uncles, Sheriff Basil Hatfield, "Bad" Elias Hatfield & Constable Floyd Hatfield they were all very much involved with the Famous Feud. Probably best known would be "Bad" Elias Hatfield as he was the one involved in the first fight at the Blackberry election ground. He's the one who owed money to Tolbert McCoy for a fiddle.
My Pedigree/DNA just goes and goes but this is the just of it. Since I was a child I have always been fascinated by the feud and those involved in it. Over the last one-half Century, I have collected anything I could for my collection. After marring Shelia over 33 years ago researching the Hatfield and McCoy Feud and collecting artifacts also became her hobby. Over the last few years' people have encouraged us to share our collection, we hope you enjoy viewing it as much as we have collecting it.
Interesting story about these two Russel May paintings. Both the Hatfield and McCoy cabin's belonged to my (Fred McCoy) GG Grandparents. The McCoy cabin belonged to Uriah and Elizabeth "Aunt Betty" McCoy, the parents of my g grandfather Asa McCoy.
It was and still is located in Stringtown, Kentucky. However, it looks nothing like it did in this painting. I will post more recent pictures below. The cabin was actually remolded and built onto and is now inside of or part of the huge white house, you see in the pictures below. The McCoy cabin you see in the Russell May painting, marked McCoy Cabin is now inside the white two story house.
Since the painting of the McCoy cabin it has also been moved across the road to where it now sits, as it was originally built in an area that was frequently flooded by the Tug River. This is the river that separates the two states of Kentucky and West Virginia.
As is stated on the back of the McCoy Painting, this was in fact the cabin that Randall McCoy's daughter Roesanna went to stay when she became pregnant by Johnse Hatfield. She stayed with my gg grandparents Uriah and "Aunt Betty" McCoy.
The Russell May Painting of Preacher Anse Hatfield's Cabin is located at the foot of Blackberry Mountain, AKA (Hatfield & McCoy Mountain. It's at the intersection of SH 319 and Ky Hwy 1056. This was the cabin where the famous Pig Trial was held. Preacher Anse was the Justice of the Peace who presided over the Pig Trial, he was a first cousin to Devil Anse Hatfield. Preacher Anse and Polly Hatfield were also my (Fred McCoy) gg grandparents, they were the parents to my g grandmother Nancy Hatfield, who married Asa McCoy in Sept. 1875 this is how I'm related to both famous feuding families as AsaMcCoy and Nancy Hatfield had a son named Phillip who was my grandpa.
Directly across the road from my gg grandparents cabin is where the Election Day fight broke out between the Hatfields and McCoys in 1882 when Ellison Hatfield was stabbed.
The Hatfield Cabin in Russell May's painting no longer exits as it collapsed in the late 70's. However, there now stands a replica cabin in the exact place as the original cabin. My g grandmother Nancy Hatfield and my grandpa Phillip McCoy were both born in the cabin which was painted by Russell May.
We will also post more up to date pictures of the replica cabin as it looks today.
Click on Fred McCoy above to see selection of Hatfield and McCoy books
| | | |
| --- | --- | --- |
| | Shelia's Hatfield and McCoy Candles | |
Contact Information:
606-346-2198
Disclaimer:
Want to say thank you to all those who have made suggestions to Shelia and I on our newest adventure of the Hatfield and McCoy Museum and Gift Shop. A special thanks to those who have either donated or loaned us items to show. Hope to see many Hatfield and McCoy fans at the Museum.
If you have Hatfield and McCoy memorabilia that can be authenticated and you would rather sell as donate or loan we have CASH! Must be able to authenticate, civil war, Hatfield and/or McCoy related. $$$$$$ sell your item and see it on display anytime you want too.